Northern Michigan Financial Planning Firm Seeks And Finds A Values-Aligned Match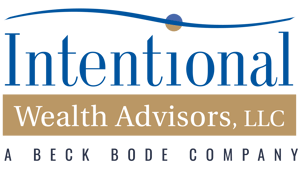 DEDHAM, MASSACHUSETTS (June 5, 2022) – Traverse City, Michigan-based financial planning firm, Intentional Wealth Advisors (IWA), and Dedham, Massachusetts-headquartered wealth management firm, Beck Bode, announced today that they had reached an agreement to merge. The fast-growing Boston-area firm expands its reach into Michigan with its acquisition of IWA.
The need for a solid succession plan is a matter of prudence and responsibility for any financial advisor serious about the future well-being of their clients. This was the reason that IWA chose to engage in a search for a suitable successor. After rigorous evaluation of more than 20 interested and viable candidates, IWA selected Beck Bode as the one to which it would entrust its clients' financial futures.
"When I started looking for a firm that would help continue our work beyond my lifetime, I established a set of criteria by which I would measure suitability. These included cultural consistency, local leadership, staff retention and an enhanced client experience," said IWA founder and financial advisor, Brian Ursu. "Beck Bode is a great fit for us in terms of values. Their mission and purpose are aligned with ours. They are highly disciplined, methodical, transparent, and patient. They are invested in the long term, which is exactly how we guide our clients." "We will be able to access strategies and services that we simply didn't have the scale to offer previously, and they are committed to retaining and growing our existing team," Ursu added.
"We are thrilled to add IWA to our family of companies," said Beck Bode founders Ben Beck and James Bode in a joint statement. "When we explore partnerships in growth, we look first and foremost for people who see the world as we do," they said. "We knew from the start that we had very similar views about not only financial planning, but also with regard to how we treat our clients, our team, and our community."
Beck Bode is engaged in a long-term effort to expand the reach of its investment model to greater audiences nationally. The firm's proven investment Strategies provide a transparent method to answer the questions of what stocks to buy, when to sell, and where to reinvest the proceeds. Registered Investment Advisers (RIAs) looking for a viable succession plan select Beck Bode to leverage the firm's scalable service model and experienced team; others do it in preparation for retirement or to achieve greater ease in operations.
Beck Bode is a deliberately different wealth management firm with a unique view on investing, business and life. Its core values are reflected in a dedication to discipline, the merits of financial and physical fitness, and a love for family. For more information, visit https://beckbode.com
Contact: Angel Williams, Beck Bode
Phone: (617) 229-2224
Email: angel.williams@beckbode.com